Welcome to the toolsmirror.com website! Perhaps the name "Tools Mirror" makes you curious about what it is.
Who We Are
Toolsmirror.com is a website that aims to be a reflection of the readers' needs for woodworking, gardening, outdoor, and DIY equipment.
Woodworking is a necessary talent for decorating, constructing, or remodeling our wonderful home, and gardening is beneficial to our mental health. Gardening and woodworking, like other professions, change with time. It's no longer in the same state as before, and it's become more valuable as a result of improvements to a variety of existing tools and processes.
It might be tiring and time-consuming if you don't have enough or the correct equipment for your job. As a result, even simple tasks become difficult, and you may wind up with a huge mess.
At toolsmirror.com, we try to provide the most up-to-date information and make the best selection of gears with detailed reviews, pros and cons, and comparisons with others for all DIY needs.
However, you will find our tips, tricks, and extensive how-to guides valuable and relevant to all skill levels, from DIYers to experts.
Team Tools Mirror
---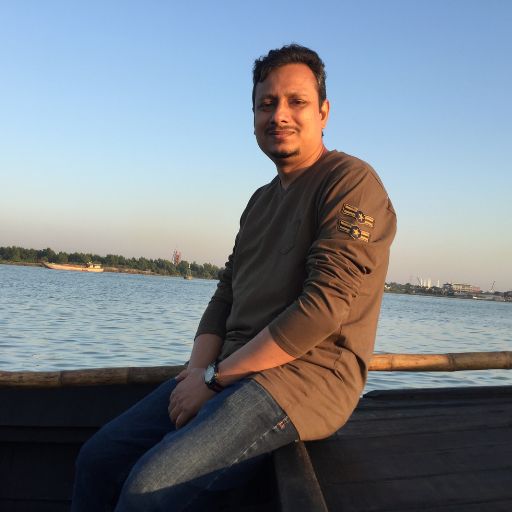 Tushar K. Saha – Founder & Author
I'm a 42-year-old agricultural engineer having first-hand exposure to various cultivation and harvesting machines like tractors, tillers, harvesters, irrigation and spraying equipment, and various hand and power tools.
I've always been a creative person who enjoys learning and making new things. Even though I began my career in agricultural engineering, I have a lifelong passion for gardening and woodworking. Throughout my career as an agricultural engineer, I've also accumulated an extensive understanding of soil conditions, forests, and the environment.
As a result, I began considering how I could share my experience with my audience and launched the blog toolsmirror.com. I'm hoping that it will be useful to others and that readers will enjoy reading my blogs.
---
---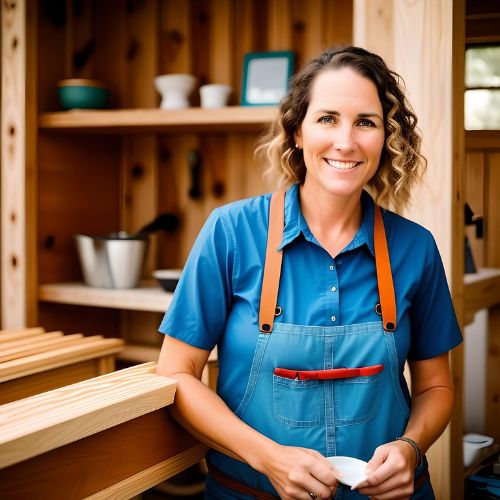 Kristina L. Raymer – Editor & Co-Author
Kristina is an amusing young woman who loves to spend this life full of vibrancy and enjoyment. She also has vast experience in working at wood construction companies to build house frames and do remodeling work.
She's in love with music, nature, and expedition. Furthermore, she's also a creative woman, and she likes to show off her creativity through a pen. When you read the amazing content on toolmirror.com, you'll feel the touch of her mind.
---
What We Do Here
We hope you have a good sense of our mission to make your life easier by properly introducing and integrating the latest technical breakthroughs through our experience.
We've discovered that the internet has a wealth of information. Still, all of it is not well-organized and user-friendly, and some of it is even deceptive. As a result, we set out to assist our readers in locating the best tools for woodworking, gardening, or outdoors in the categories of nailers, saws, outdoor tools, and popular tools.
To do the same, we visit many forums, study consumer reviews, extract technical data from manufacturers and professionals, attend competitions, and so on. We collated and evaluated the primary data in our facility before publishing them on our website to ensure you receive precisely what you deserve.
Our Review Process
While it is true that employing equipment makes our lives easier, inappropriate use or defective machinery can make our lives miserable.
Our commitment at Tools Mirror ensures that we deliver the most up-to-date information possible. You can feel confident that the information we provide is credible and trustworthy, whether you're dealing with saws and strong nail guns or cutting those long grasses using mowers.
Our research and review team is made up of only the best specialists in the area, ensuring that you have access to all the information you want.
We began our journey by visiting the manufacturer's website and several forums such as contractortalk.com, Woodworkers Guild Of America, woodworkingtalk.com, sawmillcreek.org, garden.org, and many others, as well as reading numerous blogs written by specialists.
Following that, we review hundreds of actual buyer feedback on various online marketplaces such as Amazon, Acme, or Ace Hardware, along with their concerns and suggestions, to better understand a product's long-term interaction.
After that, our expert staff evaluates the evidence recorded through rigorous research, ranks them according to benefits and cons, compiles a shortlist, and selects the top goods from the group.
However, rather than declaring one product or approach to be the best, we choose to make a list of the best based on functionality. We believe it will assist our readers in determining which option is best for them based on their budget, project size, internal and external environment, and other factors.
We make every effort to ensure that every post is up-to-date, with the most up-to-date information and the most up-to-date equipment, so you don't have to worry about your next home remodeling or DIY project based on outdated information.
How Do We Conduct Product Research and Compile A Product List?
To perform product research and gather them, we take a systematic strategy from top to bottom. Let's take a quick look at it.
Market Research: We do a thorough market search and prepare a list of all products currently available in stores or on the Internet. Examine the product's and company's brand value and popularity. After that, the product was narrowed down for the next step.
Sorting Products by Functionality: Once we've narrowed it down from the mound of brands, we go over every detail – key features, pros, cons, user-friendliness, etc. Then, based on their most essential characteristics, classify the products into groups.
Product Finalization: Our expert team chooses a product for the next level after rigorous market research and feature analysis. Clearly, the gear we've selected should be the most popular on the market.
Write A Review: We're striving to document all the details of the product that has already been nominated as part of our review process in this step. And we do it by writing an honest product review out of a belief that it would help us connect with our audience more profoundly.
Ranking: We assigned a score based on quality, functionality, durability, price, and consumer feedback, among other factors. This is done in order to give our audience a clearer picture of the goods.
Comparison Chart: When you're trying to decide between two closely related products, a comparison table can help you sort out the slight differences and select the best product for your needs. We aim to include a comparison table in each evaluation based on this viewpoint.
Buying Guide: Our buying advice section will point you in the right direction regarding which traits to look for and which aspects to avoid when purchasing a product. This section is included in each of our reviews.
FAQ: We also include a FAQ section at the end of each review to assist our readers in obtaining answers to specific questions about a product that frequently arises throughout making a purchasing decision.
Fact-Checking
Fact-checking is a crucial component of our methodology, and we constantly prioritize it.
Because the internet is full of disinformation, it can be challenging to determine who to trust, especially if you're a hobbyist or just starting out in the DIY and gardening world.
At Tools Mirror, we double-check every article for discrepancies, so you can be sure you're getting accurate information when you visit our site. We make sure to quote current sources that can back up our assertions.
Editorial Guidelines
Our readers are our number one priority.
We make sure that all of our content is engaging, simple to grasp, and error-free. You won't have to dig through a poorly written article to obtain the information you need, and you won't have to worry about the accuracy of the facts because we double-check everything. Every article is authored, reviewed, and edited to satisfy our stringent requirements.
Our Ethics
Here at Tools Mirror, we are committed to following strong moral and ethical norms.
Our website strives to be both inclusive and equitable. Inequality, hate, or bigotry have no place here, and we're committed to making sure our writing reflects that. Everyone, regardless of age, gender, ethnicity, or socioeconomic status, should feel included and respected.
Amazon Associates accepts Tools Mirror as a member. As a result, each successful sale earns us a commission. This, however, does not obligate us to select the best product under any legal responsibility. As a result, we've always made an effort to showcase goods that we think would be useful to us as well.
Contact Us
We love hearing from our readers at Tools Mirror. Have a question, a complaint, or something else to say? Please do not hesitate to contact us via the Contact Us page or via email at mytoolsmirror@gmail.com.