In the debate between a finish nailer and a framing nailer, each excels in specific tasks. The choice depends on whether you require precision for delicate finishing work or strength and speed for heavy-duty framing projects.
A finish nailer is used for finishing carpentry, whereas a framing nailer is used for heavy-duty construction tasks such as house framing. Understanding the key differences between finish nailers and framing nailers can thus assist you in making an informed decision when selecting the right tool for your next project.
In this blog post, we will look at the distinct features and applications of each type of nail gun so you can determine which one is best suited for your specific task. This guide will help you determine whether a finish nailer or framing nailer is the right tool for the job, whether you're a professional contractor or a DIY enthusiast.
So, let's join us to enjoy our discussion on finish nailer vs framing nailer.
An Overview Of A Framing Nailer
You would probably guess from the name that framing nail guns are built to do heavy-duty jobs, such as constructing frames or joining large joists/trusses to create or remodel a home. Definitely! Fastening 2×4 frames and other heavy-duty works like deck building or connecting joist hangers are typical uses for framing nailers.
However, because of its versatility, it is not limited to framing work; rather, it can be used for a number of other woodworking projects. To better understand what a framing nailer is, let's look at the description below.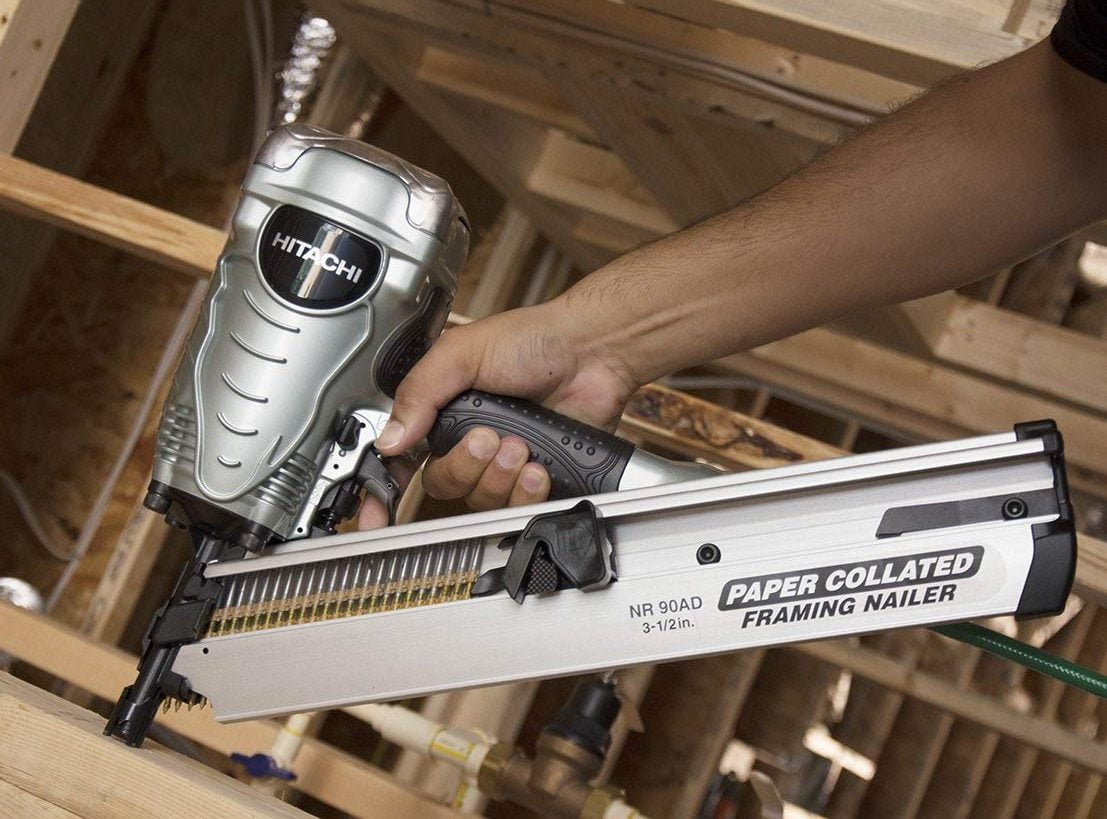 What Is A Framing Nailer?
A framing nailer is a device that pounds framing nails into wood, plywood, concrete, and other similar materials. It's made to drive a wide variety of fasteners with lengths ranging from 1-3/4 to 3-1/2 inches at high speed.
As a result, we can use a framing nailer to build furniture, fences, siding, sheathing, and even hang picture frames on concrete walls.
A compressed air chamber and a piston are usually seen in pneumatically powered nail guns. It draws air into the chamber when we connect it to the air compressor. To gain energy, the piston within the chamber compresses the air.
When we pull the trigger, the accumulated energy is released, causing the piston to fire the nails that have been deposited in the magazine.
However, in addition to air control, this tool tends to be powered by a number of other power sources. Electromagnetic force or battery power, highly flammable gases such as butane or propane, powder-actuated tools, and so on are examples. Pneumatic, battery, and gas power framing nailers are the most popular among these.
Let's take a look at the different styles of framing nailers.
Types Of Framing Nailer
There are three main types of framing nailers on the market, each with its own power source.
Corded or Pneumatic Framing Nailer
Cordless or Battery Powered Framing Nailer
Battery and Gas Powered Framing Nailer
We already know that air is used to power pneumatic framing nailers. As a result, we'll need to use a hosepipe to connect this sort of framing nailer to an air compressor.
Since the compressor continuously provides air pressure to them, they are efficient enough and suitable for continuous operation. They are, however, restricted to working in off-grid areas or in difficult-to-reach corners.
On the other hand, battery-powered framing nailers are needed a battery cell to operate. Usually, NiCd or Li-ion battery uses to power framing nailers.
Some framing nailers are powered by a combination of battery and gas cells. In all cases, they must recharge the battery or fuel cells in order to continue running. As a consequence, their power is minimal, but they can be used in tough corners or off-grid areas.
Framing nailers can work with three different styles of nails depending on their head shape. It also introduces design variance in framing nailer forms. Therefore, a  framing nailer can be classified into three categories based on nail styles.
Round Head
Clipped Head
Offset Head
Among other nails, round head nails are the most common. This style of nail has a perfectly round head that rests perpendicularly over the shank. The head of clipped head nails is shaped like a half-circle. On the other side, the head of offset head nails is circular in shape but does not rest completely perpendicular to the shank.
Clipped head nails are far more compact than round head nails, with 30 percent more nails per strip. If you need to shoot large volumes of nails without interruption, you can use a clipped head nailer.
On the other hand, the round head nailer can bear fewer nails but, unlike the clipped head, is not forbidden by building codes due to its improved holding capacity.
If you need to know more nitty-gritty details like the above, please visit the page on framing nailer reviews and buying guide by clicking here. It's packed with detailed information, and you're also going to find an appropriate frame nailer for your project.
What Are Framing Nailers Used For?
A framing nailer is designed for heavy-duty tasks such as deck construction, house construction or remodeling, hardwood subfloor installation, wood sheathing, fence construction, wood siding installation, and major carpentry work.
A framing nailer may usually shoot nails that are 2 inches to 3-1/2 inches long, and it can also be used to fire nails in plaster or concrete safely.
Therefore, a framing nailer is best for the following tasks-
Woodworking
Construction
Homebuilding and remodeling
Heavy-duty furniture work
Truss building and roofing work
Nailing into plasters or concrete
What Nail Gun Is Best For Framing?
We've compiled a list of the top three best framing nailers from the aisle, along with their main features, to help you make the best decision for your projects.
NuMax SFR2190 Pneumatic 21 Degree Framing Nailer
Best Choice
Lightweight magnesium body perfect for extended use
Ergonomically designed secure handle
The easy-load magazine features a simple pull-back pusher
Dual triggers for a quick-fire or single-shot function
BOSTITCH Framing Nailer, Pneumatic (F21PL)
Top Pick
Two nailers in one including two quick-change nosepieces
Fastener collation and fastener depth control
Lightweight magnesium housing
1050 inch-pound of driving power
DEWALT 20V MAX XR Framing Nailer, (DCN692B)
Top Pick
100% battery-powered, no fuel cell required
Dual Speed – optimized for fastener lengths
Dual actuation mode: Sequential and Bump
LED indicator light to alert Jam/Stall
Pros And Cons Of A Framing Nailer
Benefits of Using a Framing Nailer
Powerful enough to handle large projects
Durable and long-lasting performance
Precise nailing and depth control
Faster and more cost-effective than the hammer
Comparatively safer than a hammer
Convenient to use as no need to carry and fidget around the nails
Can handle a wide range of tasks from roofing to pallet marking
Downsides of a Framing Nailer
Cannot drive small, less than 2-inch nails
Not good with thin, delicate materials
Cause serious accidents in case of careless handling
An Overview Of A Finish Nailer
Finishing nailers, unlike framing nailers, are designed to perform a limited range of tasks or to add a finishing touch to a project. Yes, absolutely! Finish nailers are designed to push nails into molding, paneling, and other trim work. Please continue reading to learn more about this tool.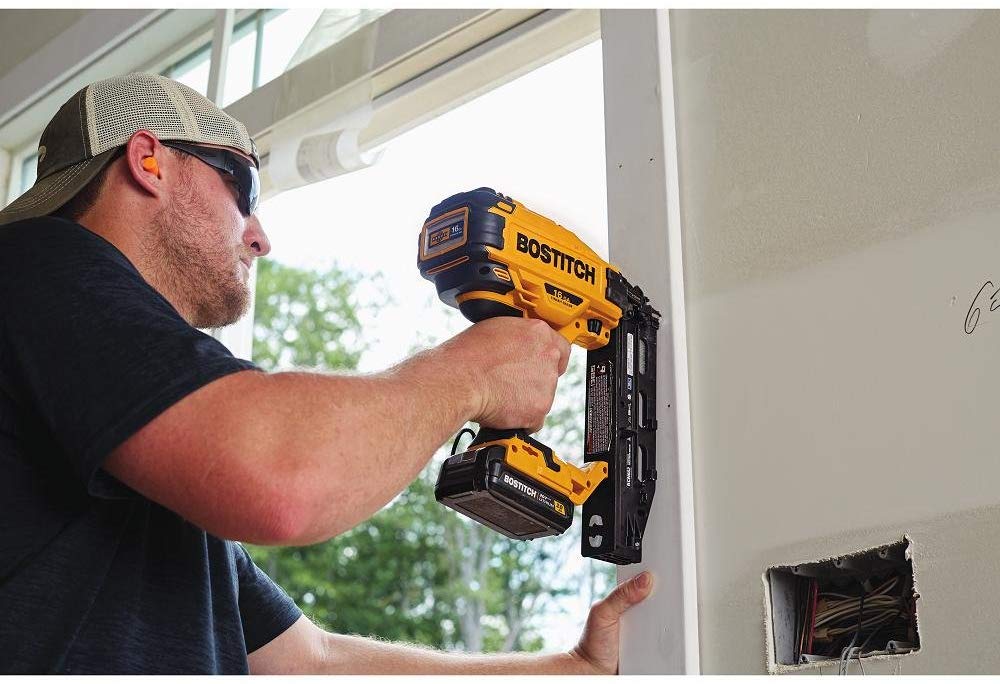 What Is A Finish Nailer?
The internal configuration and working method of the framing and finishing nailers are identical. The primary function of both nailers is to fire nails into wood planks or other materials for fastening.
The only difference is that one is designed to handle heavy-duty jobs, while the other is designed to handle lighter projects.
A finish nailer is built to drive 15 to 16 gauge nails, while a framing nailer can fire 8 to 12 gauge (0.113 to0.168-inch) nails.
Types Of Finish Nailer
Unlike framing nailers, we can classify the finish nailers into two categories based on the power source –
Corded or pneumatic finish nailer, and
Cordless or battery and gas-powered finish nailer
Pneumatic finish nailers are stronger and lighter in weight. If you have an air compressor, a pneumatic finish nailer will be a viable option. Conversely, if you want to enjoy freedom, you might want to have cordless solutions.
According to the design, we can divide this finish nailer into two parts –
Angled finish nailer
Straight finish nailer
The difference between these two is that the angled finish nailer gives you easy access to the tight corners than the straight one. To know more about them, let's visit the reviews and buying guide part by clicking here.
What Are Finish Nailers Used For?
Okay! We've got some ideas about what a finish nailer can do. Let's figure them out more explicitly. The finish nailer is ideal for many forms of woodworking jobs, from repairing and constructing furniture to plywood work, construction of baseboards, and crown molding.
Generally, you can perform the following tasks with a finish nailer –
Interior and exterior finish and trim
Installing crown and shoe moldings
Cabinet and furniture works
Window and door casings
Chair rails, baseboards, and staircases
On-site and mobile home construction
What Nail Gun Is Best For Finishing?
To assist you in making the right choice for your finished carpentry projects, we've compiled a list of the top three best finishing nailers from the row, along with their key features.
Metabo HPT Finish Nailer Kit, (NT65MA4)
Best Choice
An integrated air duster helps to keep clean the working area
Tool-less, easy to remove nose for quick nail extraction in case of jam
Change between the sequential or contact nailing with a simple flipping
Superior control and a professional finish with a tool-less depth of drive dial
NuMax SFN64 Pneumatic 16-Gauge Straight Finish Nailer
Best Budget
Lightweight and durable aluminum body
Ergonomic comfort grip handle
The quick jam release, not let you take apart the nailer
Tool-free depth adjust enables to work in various project
BOSTITCH Finish Nailer, Angled, 15GA, (N62FNK2)
Best Value
Tool-free removable and angled magazine
Adjustable depth control and bypass nail pusher
Durable and lightweight magnesium housing
Includes 4 profile tips along with sample fasteners
Made in the USA
Pros And Cons Of A Finish Nailer
Benefits of Using A Finish Nailer
Can drive thinner and shorter nails that are great for baseboards, molding, or cabinetry
Drive headless nails that are good for ornamental work as they do not leave any mark on your materials
Easy to use and faster than the hammer
Durable and lightweight
A versatile tool that can be used for a wide range of materials and surfaces
Required very less reload than framing nails as it comes in long strips
Downsides of A Finish Nailer
Leaves nail holes behind that will need filling
Remove finish nails from wood is very difficult in the case of incorrect nailing
What Is The Difference Between A Finish Nailer And Framing Nailer?
Though you'll get a detailed idea of the differences between a finish and framing nailer from the above discussion, I'd like to go through them again, part by part, for your convenience. I hope you enjoy it as much as I did.
1. Nails/Nails Size
In woodworking or construction projects, a nail is a necessary fastening item. As a result, nail size is important. If you use too big or thick nails, they will be difficult to drive and can split the board or planks of wood.
Nails that are too thin and short, on the other hand, may not have enough holding power to serve the purpose. As a result, we must choose the correct nails for each project.
Since there is a connection between a nail gun and the nails it is designed to drive, the above topics are discussed. Framing nailers are typically designed to handle 2 – 3-1/2 inch, 8d – 16d nails that are ideal for heavy-duty applications.
If you need to build 2×4 frames, you should have to use 16d 3-1/2 inch nails for structure security. You can, however, use 8d 2 inches of nails to connect sheathing, subfloors, siding, and other materials that do not require big nails. In both cases, framing nailers come in handy.
Finish nailers, on the other hand, are designed to drive 14 – 16 gauge, 2d – 8d, and 1 – 2-1/2 inch nails. Finish nails are useful for fastening thin and delicate materials such as crown molding and trim.
So, based on the preceding discussion, we concluded that framing nailers are good for heavy construction, whereas finish nailers are designed for delicate trim work or small furniture jobs. And no one can fill the needs of others.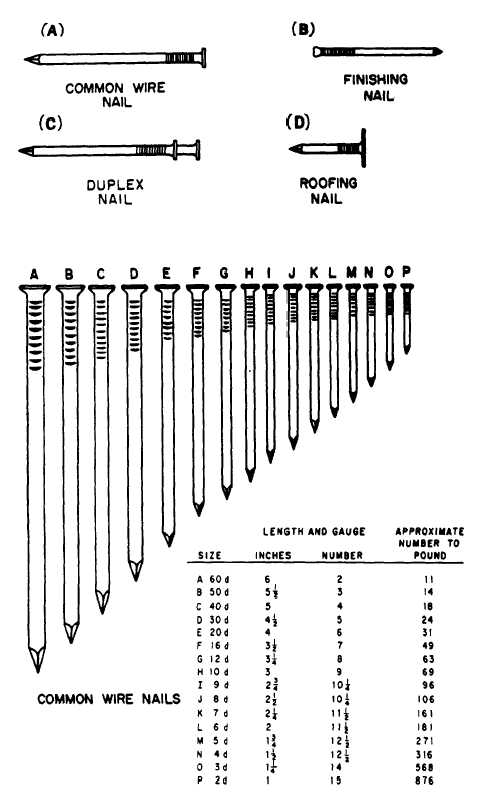 2. Durability And Gripping Power
Usually, we use framing nails to tie or connect two boards or wooden frames to build our homes or other large structures. And, if we don't use the right size and strength of the nails, you can easily imagine what a tragedy is going to happen.
Therefore, to drive the right size of nails, you must need appropriate tools, and framing nailers are built to take care of heavy-duty tasks.
On the other side, finish nailers are designed to drive thin and small nails to prepare furniture or other finishing work where there is no need for high gripping strength.
We can easily conclude that framing nailers are more durable than finish nailers based on the nature of the tasks they handle. As a result, the finish nailer has a shorter lifespan than the framing nailer.
3. Precision Of Nailing
Following holding capacity, the accuracy of nailing varies between the two nailers. Because framing nailers are designed to perform heavy-duty tasks and are used to fasten large pieces together, precision isn't as important.
Finish nailers, on the other hand, are designed to perform light-duty finishing tasks and frequently need to drive nails into thin, delicate materials.
As a result, they require fine precision when firing nails to ensure the safety of the finished product.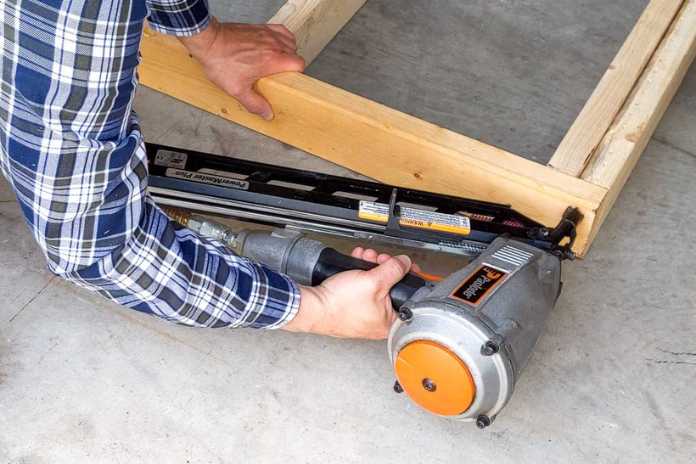 4. Uses
You've already got a detailed picture of the functionality of both nailers. It is actually the main criteria based on what the nailer divided into two categories–framing and finishing.
So, it's best to do any heavy-duty work with a framing nailer.
On the other hand, the finish nailer will give you a more delicate performance in finishing tasks.
5. Stage Of The Project
When we break the home construction plan into two phases – starting and finishing, then in the first stage, we need to do the framing and other large-scale work where we need strength and durability.
For this first half of our work, we need the best quality framing nailer to do our job more precisely and quickly.
In the second or final part of the construction, we usually do finishing works such as fixing crowns or base molding, making stair rails, and fixing windows and doors, where we need to use a good finish nailer.
6. Cost Of Product
The price of the framing nailer or finish nailer depends entirely on the design, the style, and the materials used to make it. Usually, framing nailers are more expensive than finish nailers, but sometimes you may find that the price of finish nailers overpowers the cost of framing nailers.
It depends, in reality, on better quality, a more comprehensive range of work, and, ultimately, who made it.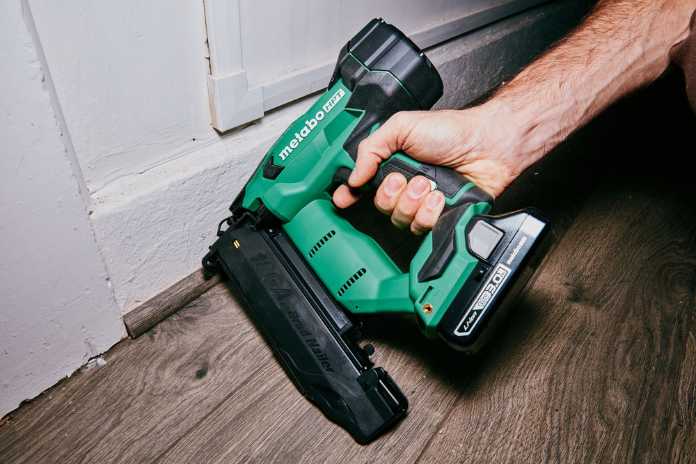 Framing Nailer Vs Finish Nailer: A Quick Comparison
| Criteria | Finish Nailer | Framing Nailer |
| --- | --- | --- |
| Nail Lenght | 1 inch to 2-½ inches | 2 inches to 3-½ inches |
| Nail Gauge | 14 to 16 Gauge | 11-½ to 8 Gauge (0.113 to 0.168-inches) |
| Nail Penny | 2d to 8d | 7d to 16d |
| Pneumatic or Battery Powered | Both available | Both available |
| Durability and Grip Strength | Moderate | High |
| Capable Of Handle Heavy-duty Work | No | Yes |
| Ideal For Fastening Thick Boards | No | Yes |
| Right Choice For Delicate Work | Yes | No |
| Working Level | Aesthetical | Attaching |
| Cost | Depends on Manufacturer | Depends on Manufacturer |
| Applications | Light works like installing cabinets, assembling furniture, trim, molding, and cabinetry | Heavy construction, fencing, framing house, building decks, wooden siding, and more |
FAQs For Finish Nailer Vs Framing Nailer
What are the main differences between a finish nailer and a framing nailer?
The main difference between the two is the size of the nails they shoot. A framing nailer is designed to shoot longer and thicker nails, typically ranging from 2 to 3.5 inches and a finish nailer shoots smaller nails, usually in the range of 1 to 2.5 inches.
In addition to nail size, the two nailers also have different firing mechanisms and features designed for their specific applications.
Can You Use A Finish Nailer For Framing?
You can if you're willing to take the risk of the structure collapsing soon after it's built. You can drive up to 2-1/2 inches of 15 to 16 gauge nails with a finish nailer. Whereas, you will need at least 3 inches long nails to drive 2×4 frames or other planks used in the framing job.
So, it is not recommended to use a finish nailer for framing tasks in any way.
Which Is Better For Finished Carpentry – Finish Nailer Or Brad Nailer?
When it comes to finishing carpentry work, choosing the right tool can make all the difference. Brad nailers and finish nailers are both commonly used tools in the field, but which one is more suitable? Brad nailers are typically smaller, lighter, and use thinner nails, making them ideal for delicate work like attaching trim and molding.
Finish nailers, on the other hand, use thicker nails and are better suited for heavier duty tasks like attaching baseboards and crown molding.
Ultimately, the choice between a brad nailer and finish nailer will depend on the specific job at hand and the desired outcome. It's important to consider factors like material type, thickness, and the level of precision required when selecting the appropriate tool for the job.
Can a framing nailer be used for finish carpentry or vice versa?
No, a framing nailer cannot be used for finish carpentry and vice versa. Framing nailers are designed to drive large nails into a thick wood, while finish nailers are used for smaller nails in more delicate projects.
While both tools may seem similar, they are designed for different purposes, and using the wrong tool can result in a poor quality of work and potentially damage the project.
It is important to choose the correct tool for the job to ensure a successful and professional outcome.
How do the size and angle of nails used differ between a finish nailer and a framing nailer?
The size and angle of nails used in a finish nailer and a framing nailer are significantly different. Finish nailers typically use smaller gauge nails, such as 15- or 16-gauge, with lengths ranging from 1 to 2.5 inches. These nails are also angled, usually at 15 degrees, and are designed to be countersunk into the wood to create a smooth and seamless finish.
On the other hand, framing nailers use larger gauge nails, such as 10- or 12-gauge, with lengths ranging from 2 to 3.5 inches. These nails are typically straight and are used to attach large pieces of wood together, such as framing studs or joists. The angle of the nails used in framing nailers is usually between 21 and 34 degrees to allow for easier placement in tight spaces.
Framing Nailer vs Finish Nailer – What's the Difference? [Video]
Final Thoughts
As a consequence, finding the right tool is not a challenging task. If you're a professional builder who has to do both heavy and light-duty work on a daily basis, you'll need both models of the nailer. If you only do one type of work, such as framing or finishing, simply you can opt for one type rather than both.
However, when building a house, you must complete all stages of the project from start to finish, including heavy-duty framing and crown molding construction. It's like making a cake and then topping it with a cherry. As a result, the roles of a framing nailer and a finish nailer are inextricably related, and both are important.
Please do your 'R and D' correctly. It is essential to find an apt model that meets the criteria of your work as well as matches the environment. And then you'll invest your hard-earned money to get it there. Best of luck with your next projects, and happy nailing!
Related Reviews:
Tools Mirror is reader-supported. When you shop through retailer links on our site, we may earn an affiliate commission at no cost to you.
Recent Posts