As a professional framer, your work demands precision, speed, and reliability. You need tools that can keep up with the demands of your job and help you deliver high-quality work on time. That's where the Metabo HPT NR1890DRS comes in. This cordless framing nailer has been making waves in the industry, and it's not hard to see why. It's a game-changing tool that has revolutionized the way pro framers work.
The Metabo HPT NR1890DRS is packed with features that make it a must-have for any framing job. It's powered by a brushless motor that delivers consistent power and efficiency, ensuring that you can get through even the toughest projects quickly and easily. It also has a patented air spring drive system that eliminates the need for gas cartridges or hoses, making it more convenient and cost-effective.
In this blog post, we will talk more about the Metabo HPT NR1890DRs 18V Cordless Framing Nailer, as round head nails are widely used and accepted by most of the building codes. So, let's dive in.
Metabo HPT NR1890DRS Cordless Framing Nailer: General Talks
Metabo HPT, formerly known as Hitachi, has introduced a new cordless framing nailer that promises to revolutionize the field. Experienced carpenters understand the importance of pneumatic features in woodworking, furniture making, and construction work, but often dislike the inconvenience of messy cables and noisy compressors. Metabo HPT NR1890DR addresses this issue with its unique spring drive system, which provides the power of compressed air without the need for hoses.
Metabo HPT offers two models of cordless framing nailers: the Metabo HPT NR1890DR and the Metabo HPT NR1890DC. The only difference between the two models is that the NR1890DR can drive round-head plastic collated nails, and NR1890DC can drive clip-head nails.
INCLUDED: NR1890DRS, Compact 3. 0Ah Lithium-Ion Battery, Fast Charger, Contractor Bag, Safety Glasses
CORDLESS FREEDOM: Pneumatic power with 18-volt cordless freedom
FASTENERS: Accepts round head 21 degree plastic strip collated nails from 2 Inch up to 3-1/2 inches in length and (0.113 to 0.131)
POWER: Can drive 400 Nails per charge
TOOL-LESS DEPTH ADJUSTMENT
PNEUMATIC-LIKE FEEL
EASY SWITCH FROM BUMP TO SEQUENTIAL
ZERO RAMP UP
BRUSHLESS MOTOR TECHNOLOGY
Specification Of Metabo HPT NR1890DRS
Power Source: 18V Lithium-Ion Battery
Battery Amperage: 3.0 Ah
Firing Mode: Sequential + Bump
Fastener Range: 2 to 3-1/2 inch
Magazine Angle: 21 degree
Magazine Capacity: 37 nails
Material: Stainless Steel
Weight: 10.1 lbs.
Dimension: 13.5 x 5.38 x 13.5 inches
Key Features Of Metabo HPT NR1890DRS
Complete cordless nailer, no need for any hose or gas cartridge
Powerful and compact 3.0 Ah Li-ion battery can drive 400 nails per charge
Tool-free depth of drive adjustment
Easy switch from sequential to bump mode
Brushless motor for longer run time and less maintenance
Zero ramp-ups can shoot 2 nails per sec
The package includes a heavy-duty contractor bag for easy carry
Extensive lifetime warranty for tool and 2 years for Lithium-ion battery
Detailed Features Of Metabo HPT NR1890DR
Unique Air Spring Drive System
If you ask what makes the Metabo power tools inimitable from other battery-powered nail guns on the market, the answer is its air spring drive system.
Even though it is solely powered by batteries, it has compressed air performance. Let's take a look at how the air spring drive mechanism functions.
Working Procedure Of Air Spring Drive System
Metabo's Air Spring Drive System consists of a sealed compressed air cylinder and a spring. While running, the spring is rolled and compressed using the power produced by the battery-powered brushless motor and gains momentum.
When you turn on the engine, the attached piston moves from downward to upward through the cylinder and compresses air into it. At the moment you pressed the trigger, compressed air is released forcibly and pushes the piston downward.
The piston then hit the nail head to shoot out from the gun. All these actions happened within a fraction of a second.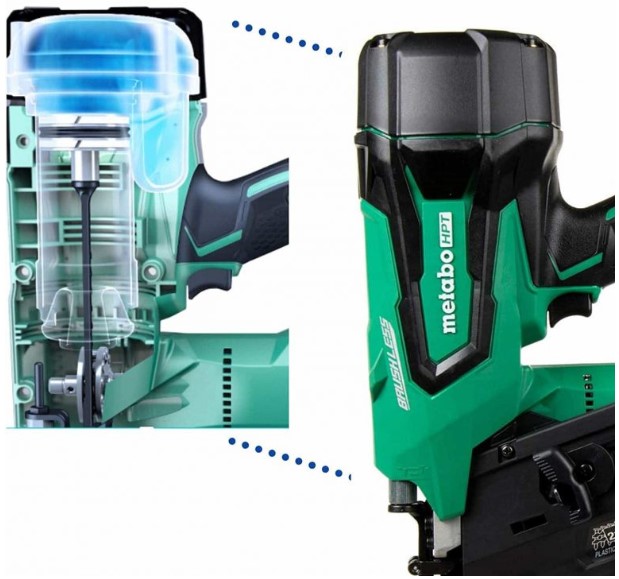 Though it has a piston and cylinder like a car engine, it is very distinct from a combustion engine. A combustion engine needs fuel (gasoline or petroleum), whereas the Metabo air spring drive system uses spring compression.
Therefore, it is economical and safer for our environment too.
The working procedure described above may seem lengthy, however, it is quite efficient. The brushless motor in the nailer begins functioning even before the trigger is pulled, ensuring that the fastener is driven without any delay as soon as the nailer is fired.
This enables the nailer to be ready for the next nail immediately. The nailer can drive up to 2/3 nails per second, and its recoil is similar to that of a high-quality pneumatic nailer.
Air spring drive system, therefore, will give you the following advantages –
Zero ramp-up time and faster response time between drives
No burning noise and no gas fumes
Consistent performance at low temperatures or high altitudes
Less maintenance due to no need for regular cleaning of the combustion chamber
Frictionless Motor
Metabo's spring mechanism is powered by a brushless motor, which we already knew about. As a result, similar to other cordless nailers like the Dewalt, you'll get frictionless rotation for longer run-time per charge, added longevity, and less maintenance hassle from it.
It will also ensure superior performance and accuracy to sink nails up to 3½ inches of size into any LVL or baseboards even through 5/4 decking boards or 4×4 engineered lumber all day long.
Powerful Battery
A powerful 18-volt 3.0Ah Lithium-Ion battery is used to supply power to the Metabo HPT NR1890DRS. As a result, you could drive up to 400 nails per single charge with it.
Not only will you get enough driving power from it, but it will also give you a compact size for ultimate portability. It is 3/4″ shorter and .6 lbs lighter than other conventional 3.0Ah batteries.
And the battery is compatible to use all of your other 18v slide-type Li-Ion Hitachi or Metabo cordless tools, which is great.
There are also options if you think the above number of actuation isn't enough to speed up your project and want to drive more nails per charge of battery. Metabo NR1890DRS enables you to increase the battery capacity from 3.0Ah to 6.0Ah. If you set a 6.0Ah battery, you can flush 780 nails per charge.
Have a lot of fun! Oh, my goodness!
Please look at the ampere vs. the number of nails per charge graph below for a better understanding.

Low Operating Cost
If you have a Metabo Cordless Framing Nailer, you could save 25% of your operating costs as you no longer need to buy any gas cartridge or air compressor. Moreover, you can drive 25 percent more nails compared to a fuel cell-powered nailer with it. Let's see the graph below to get more indulgent.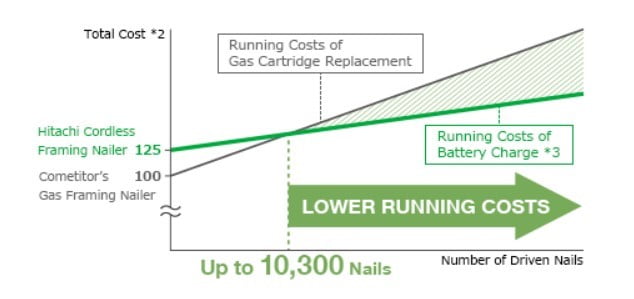 Considerations to draw the above graph:
Without the cost of nails.
The numbers of the total cost were relative values when the initial cost of the competitor's gas framing nailer indexed at 100.
Electricity costs may vary depending on the state you stay in.
Superior Controls
The new Hitachi cordless framing nailer came on the market in 2018 and is equipped with a control panel right at the handle's base. You can control particular settings with this panel by pressing the buttons.
To get the device ready for a job, you have to press the 'ON' switch of the nailer. For a second, you hold the button, and it comes to life. It is a brilliant feature for the operator's safety. You can use this button to quickly put the tools in off mode when you are not in action.
You can check the battery life as there is a LED control to show the battery charge level.
You can select either sequential or bump fire mode directly using this control panel. Where most other nailers offer a locking switch to change between firing modes, in the worst cases, you have to replace the trigger, Metabo cordless tools make it so easy that you have only pressed a button to do so. Very cool. Ha!
Depth Of Drive
Adjustment of drive depth is a crucial setting for each nailer. Metabo nail gun addresses it rightly and designs a quick change wheel/dial to align the depth-of-drive, which helps you get precision nailing.
Based on your working surface density and variety, now you can set your desired drive depth without using any tools.
Rafter Hook
We love to mention that Metabo HPT comes with a pivoting rafter hook. Well, you will enjoy it. It's large enough to hang the tool from a 4x beam, and it's easy to rotate in or out of place as required.
Ergonomics
The non-slip rubberized soft grip reminds us of the mastery in ergonomics of Hitachi power tools. Yes! Because of its ergonomically designed handle, you could enjoy driving nails all day with comfort.
It also comes with a side lock trigger switch located on the handle, which prevents accidental firing when the tool is not in use or you carry it from one place to another.
The tool weight with battery is 10.1 pounds, which is a bit heavier, but in practice, you will find it is a well-balanced cordless nailer for easy maneuverability while working at tight corners.
A dry fire lockout system prevents nailers from firing when fasteners are low for added safety.
Power Saving Mode
Are you going to lunch break without disengaging the battery from your Metabo cordless tools? There's nothing to worry about!
The Metabo HPT NR1890DR will automatically go to sleep mode after 30 minutes of inactivity.
This function enables you to save battery power from unnecessarily drain-out and also ensures safety, as no one can accidentally drive nails at that interval.
Soundless Actuation
If you want the tranquility of mind, at the same time, not want to annoy your neighbors, then you come to the right place.
Metabo Hitachi cordless nailer concept so that you can achieve the same efficiency as a pneumatic nailer without any combustion or compression noise, drag hoses, or even the smell of gas fumes.
Not only is it quiet enough, but it will also provide consistent efficiency even at low temperatures and high altitudes.

Benefits Of Metabo HPT NR1890DR
Superior engineering
Increased durability and longer run time
The same pneumatic performance with cordless freedom
Useful for punch-out work on a job site
Quick in-and-out operation with minimum hassle
Zero ramp-up time
Less maintenance
Limitations Of NR1890DR
We've not found any significant drawbacks of this super cordless nailer that abide you from buying this. One thing I can mention is that it has no tool-free jam-clearing option, however, you will face very infrequent jam issues in this.
If you compare it with Paslode 905600 cordless framing nailer, you may also complain about its weight (10.1 pounds). However, once you palm it, you can feel how well-balanced it is and forget about it being overweight.
Metabo HPT NR1890DRS Vs Ryobi One+ Cordless Framing Nailer
When it comes to cordless framing nailers, the Metabo HPT NR1890DRS and Ryobi One+ are two popular options in the market. The Metabo HPT NR1890DRS boasts a brushless motor, which provides increased power and longer tool life. It also offers a tool-less depth adjustment, which allows for quick and easy changes to the depth of the drive.
The Ryobi One+ Cordless Framing Nailer, on the other hand, is compatible with Ryobi's One+ battery system, which allows for easy battery swapping between tools. It also features a dry-fire lockout and a selectable drive switch for precision nail placement.
Ultimately, the decision between the two will depend on the user's preferences and needs.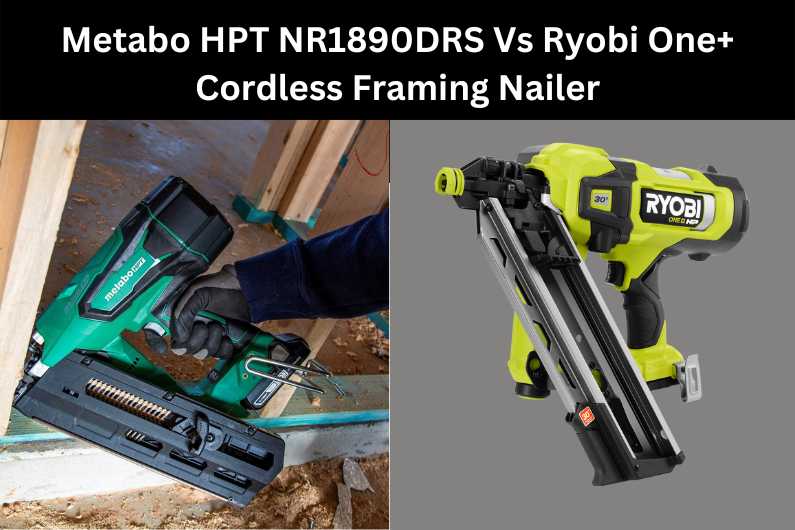 How to Use Metabo HPT NR1890DRS Cordless Framing Nailer?
To effectively operate the Metabo HPT NR1890DRS cordless framing nailer, it is first important to ensure that the device is properly charged and loaded with nails.
Once this has been done, users should ensure that the sequential or bump fire selector is set to their preferred mode. The depth adjustment dial should also be set to the desired depth for the nails.
To fire a nail, the user should simply press the nose of the device against the work surface and pull the trigger. The device will then fire the nail and reset it for the next shot.
Users should take care to follow all safety precautions and manufacturer recommendations when using the Metabo HPT NR1890DRS cordless framing nailer.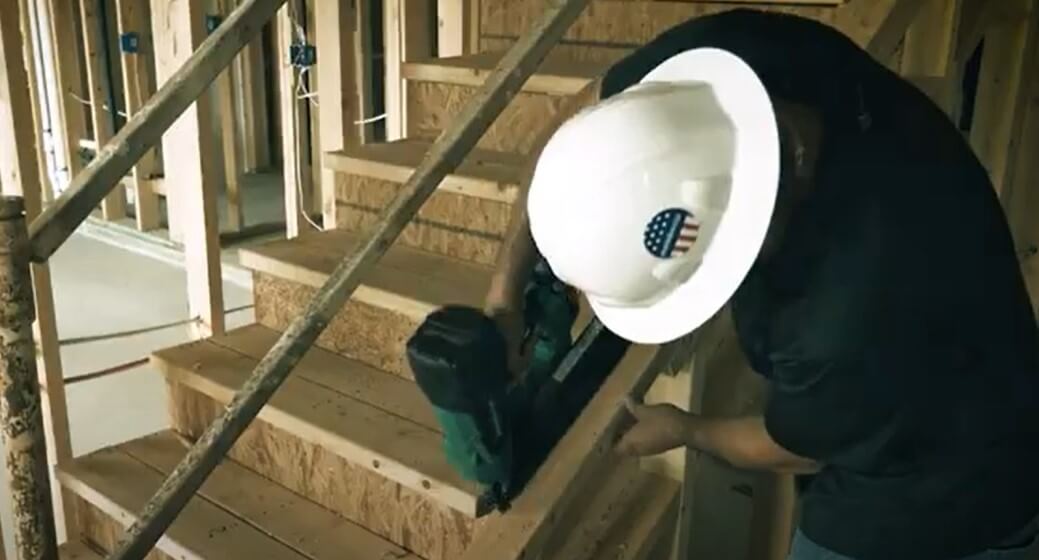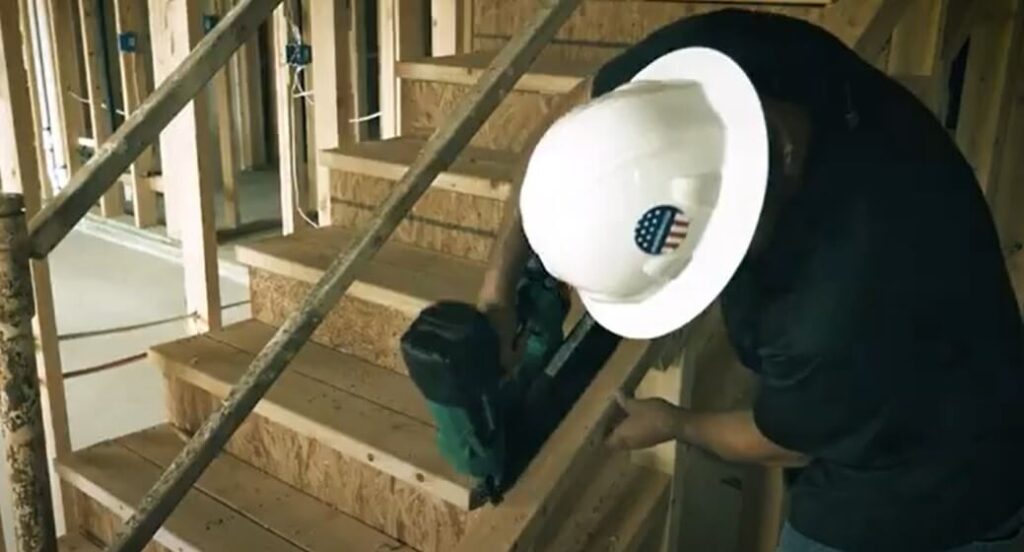 How do you load nails in Metabo NR1890DRS?
To load nails in the Metabo NR1890DRS framing nailer, follow these simple steps.
Firstly, open the magazine latch and slide the magazine out of the nailer.
Secondly, push the nail strip into the magazine until the strip's end is flush with the magazine's front. Ensure that the nails are pointing toward the driver's blade.
Thirdly, slide the magazine back into the nailer and secure the latch.
Finally, test the nailer by firing a few nails into a test surface.
Remember to always refer to the user manual for further instruction and safety guidelines. With these steps, you can ensure efficient and safe use of your Metabo NR1890DRS framing nailer.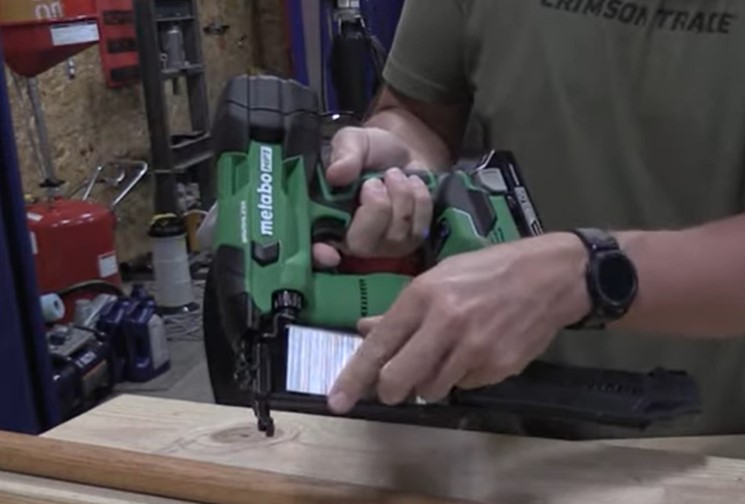 Do Metabo Cordless Framing Nailers Need Oil?
Metabo Cordless Framing Nailers are an excellent choice for construction professionals who want to avoid the hassle of cords and hoses. One question that frequently arises when purchasing such tools is whether or not they require oil.
The good news is that there is no need to put oil in a Metabo Cordless Framing Nailer.
However, like any mechanical device, the moving parts of the tool may need occasional lubrication to keep it working smoothly.
It is important to follow the manufacturer's guidelines and recommendations for maintenance to ensure maximum efficiency and longevity of the tool.
By doing so, users can continue to rely on their Metabo Cordless Framing Nailer for all their construction needs.
FAQs For Metabo NR1890DRS Cordless Framing Nail Gun
Is the package includes any quick charger? If so, how long does It take to be fully charged?
If you purchase it from Amazon, you find two packages. One contains a battery and charger, and another is a bare tool (no battery included). So, if you choose the kit with a battery and other accessories, you will find a fast charger (UC18YSL3) along with it. The rapid charger will take only 45 min to fully charge.
Is Metabo NR1890DRS compatible with all branded nails or only accept Hitachi nails?
You can drive any brand of nails with this device without any issues. However, if you stick with Hitachi's nails, it is better for your nail gun life.
Can I sink nails into any solid or engineered lumber without bulging or sagging with the Metabo Cordless nail gun?
Lack of power and runtime is a common phenomenon for cordless nailers. However, the new Hitachi cordless nailer is uniquely designed and capable of creating enough energy to actuate 3-1/2 inch nails to any hard lumber or LVL easily. The brushless motor and spring drive mechanism are working behind this compelling one.
How much does a Metabo NR1890DRS framing nailer weigh?
The Metabo NR1890DRS framing nailer weighs approximately 10.8 pounds. This weight is considered lightweight for a framing nailer and allows for ease of use and maneuverability on the job site.
Despite its lightweight design, the Metabo NR1890DRS framing nailer is a durable and reliable tool that can handle even the toughest framing applications.
Final Thoughts
The new Metabo HPT NR1890DR 18V Cordless Framing Nailer is a unique blend of Japanese qualities. It utilizes sealed compressed air to fire each nail, which results in zero ramp-up time, short recoil that works like a pneumatic nailer, and, the best part is that no replenishing of the air tank is needed.
The powerful battery and compressed air mechanism make this cordless nailer suitable for all construction-framing applications. It is particularly helpful for work-outs on the job site for fast in-and-out-of-work with minimal difficulty and professional outcomes.
Related Reviews:
Tools Mirror is reader-supported. When you shop through retailer links on our site, we may earn an affiliate commission at no cost to you.
Recent Posts